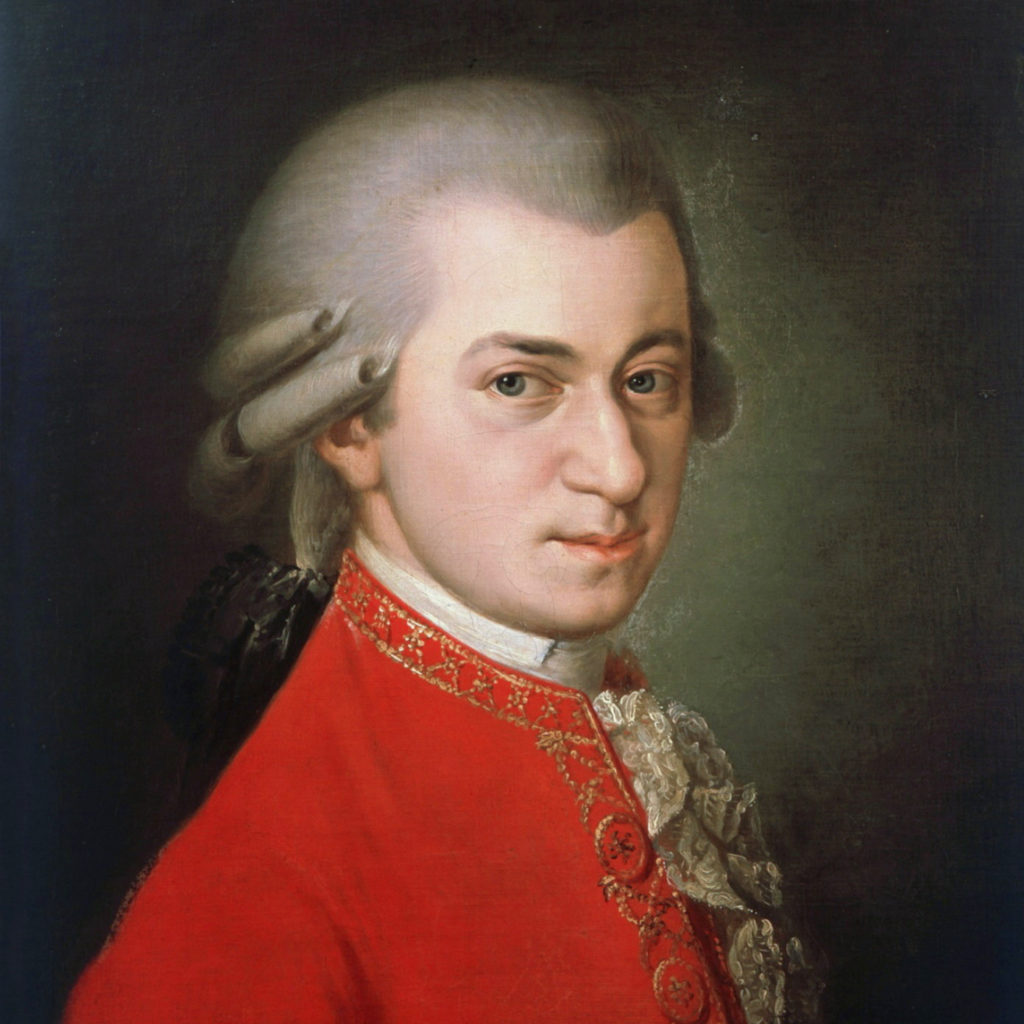 Fantasia in C minor, K.475
Sonata in C minor, K.457
I. Molto Allegro
II. Adagio
III. Allegro assai
A commonly held belief is that the genius of Mozart enabled him to compose entire pieces in his head before writing them down from beginning to end in one continuous stream. The genesis of these two works reveals this was not always the case. Mozart first penned a single Adagio movement for his most talented student Therese von Trattner, possibly for pedagogical purposes and most likely as a stand-alone work. To this Mozart later added two outer movements and recorded its completion as a Sonata on October 14, 1784. Seven months later, Mozart wrote a Fantasia in C minor and in December 1785 published it together with the Sonata. This has led many scholars to believe that the Fantasia was conceived as an overture to the Sonata; apart from the common tonality of C minor both works share many thematic relationships. 
It was common practice in Mozart's time to improvise in public concerts, and the Fantasia in C minor, being improvisatory in nature, stands as the most authentic recorded testimony of Mozart's famous abilities as a master improviser. This extraordinary masterpiece unfolds like a Greek tragedy, a hero's battle with his own inexorable fate, a struggle between life and death. Over the course of its narrative it shifts through a kaleidoscope of daring harmonic changes, bold contrasts, and an extreme range of moods from lyrical tenderness to restless anxiety and anguish. Its free improvisatory style does not contradict its highly logical construction and the fact it precedes a more substantial work should not lessen its individual and powerful impact. 
The Sonata continues the pathos with its dramatic "Mannheim Rocket" opening gesture. It is Mozart at his most austere. The serene second movement brings much-awaited relief from the intense drama hitherto and reveals Mozart as the supreme opera composer. An aria in Rondo-form, each return of the theme is newly embellished by Mozart's own hand; another glimpse into his art of improvisation. Anguish strikes again in the breathless final movement: one theme expresses quiet suffering in its painfully dissonant syncopations while another in forte cries out in distress. The feeling of urgency never abates and even in the Major sections restlessness prevails through to its tragic conclusion. Both the Fantasia and Sonata foreshadow Beethoven in its dramatic gravity and intensity of expression, as well as anticipate works such as the latter's Pathétique Sonata,  Third Piano Concerto and Fifth Symphony; all in C minor. Both works are exemplary of the Sturm und Drang movement; they are remarkable in their power of conjuring up operatic dramaturgy, and together they showcase Mozart at his gravest and most darkly dramatic.
Tony Chen Lin, 2019