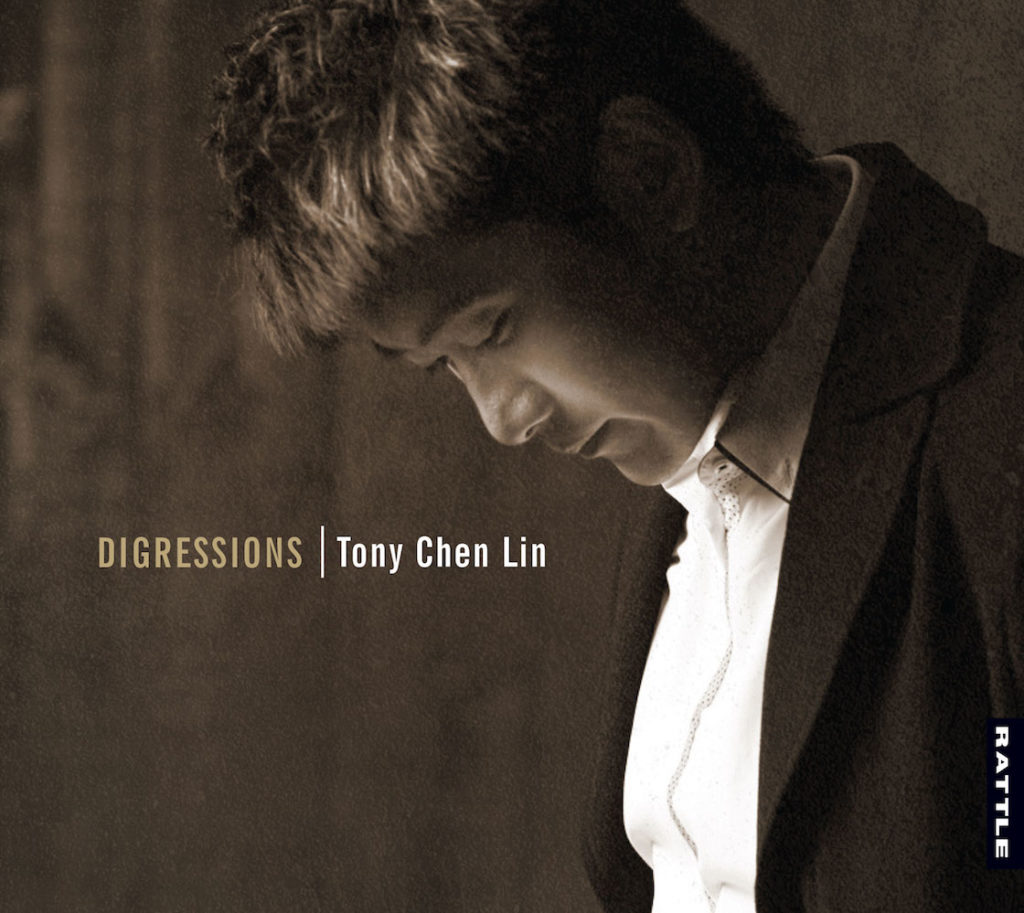 Elsewhere
CD Review: DIGRESSIONS
Review: Graham Reid
Apr 10, 2018
Tony Chen Lin: DIGRESSIONS
Bartok, Bach and Schumann form the bulk of this debut album by the award-winning China-born, New Zealand-schooled pianist now based overseas. The title piece however is an elusive composition of his own which very slowly comes to life like a flower unfolding and doesn't quite establish any particular motif in its five-plus minutes but suggests a number of directions and teasingly follows few for any duration.
It is an oasis of reflection and as he says in the liner notes he often uses it as hors d'oeuvre before Schumann's Humoreske (which here follows) because it too is a piece which seemingly does not begin.
That said Humoreske is a beautiful, melodic and sometimes reflectively melancholy cycle which is by turns whimsical, sprightly and gently effervescent and at others broods among the joy of life around it, making connection with pleasure only when it suits. Chen Lin captures all of these moods.
The Bartok Piano Sonata BB 88 from '26 opens the album with a work which straddles the worlds of classical structure and folk idioms so there is that earthy second movement which seems to pull the spirit into a gloomy world of mysterious night only to release its grip in its final, dawn-approaching passages before everyone is up and hustling off to market in the final movement.
The Bach is his delightful French Suite No 5 in G Major which brings light, colour and sunshine.
For a debut recording, this is an impressive calling card and an intelligently constructed series of works . . . and you would hope for more along the lines of his own composition also.
Also recommended... Link